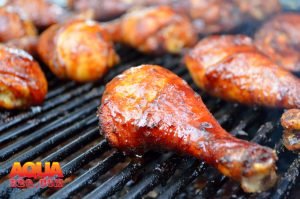 Posted: May 8, 2018
You have options when preparing chicken on the Primo.  You can decide to smoke it or grill it, sauce it or not, cook whole or in pieces, direct or indirect, high heat or low heat.  All methods have pros and cons...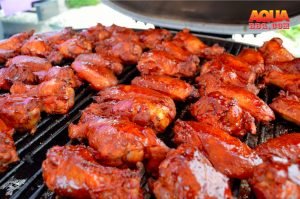 Posted: June 9, 2016
Looking to elevate chicken wings?  Use this method to smoke them on a Primo.  The brine/marinade, rub, smoke, & glaze each impart flavor that will make you a hero to your guests.  We smoked 36 wings - you can fit 48...