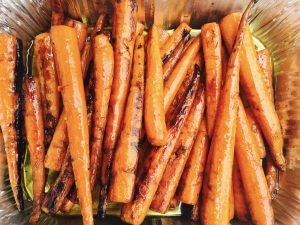 Posted: March 30, 2017
Looking for the perfect vegetable side dish on your Primo?  Roasted Carrots with an Agave Orange Glaze may be it.   Roasted until tender, caramelized and glazed twice - these may change your point of view towards carrots.  Extremely versatile,...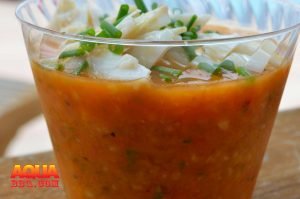 Posted: July 25, 2013
Cold, refreshing gazpacho is the perfect meal on a hot summer evening.  Not only will it cool you down,  it also embraces the fresh tomatoes and peppers of the season.  Giving the vegetables a quick roasting on the Primo is an easy way to...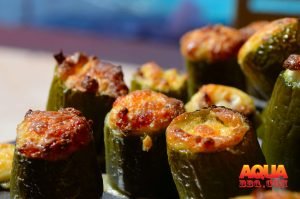 Posted: April 29, 2013
Making Grilled Jalapeno Poppers on a Primo is an easy way to feed a crowd that doesn't mind a little heat.  Utilizing our Jalapeno Popper Grill Rack and Jalapeno Corer accessory tools will make it even easier.  This recipe will...