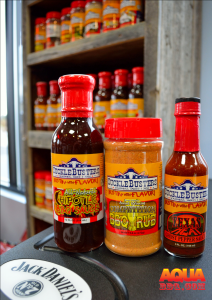 Posted: March 31, 2015
Straight outta Texas, SuckleBusters Award Winning Rubs, BBQ Sauces, & Hot Sauces are now available at AQUA!  We've searched the nation and we believe we've found the best BBQ Sauces, Rubs, and Hot Sauces for your BBQ pleasure.  A favorite...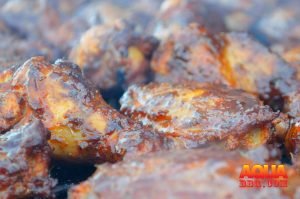 Posted: April 10, 2013
Here is a simple Honey Butter Glaze we like to use on chicken.  The technique is based on Beurre Monte, called "magic butter" by Thomas Keller of The French Laundry.  Instead of using water as a base liquid to keep...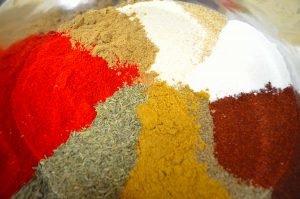 Posted: April 5, 2013
Here is basic rub recipe that we like to use on pork shoulders and chicken.  You can adjust ingredients according to what's available.  Common variables include using regular paprika instead of or in addition to the smoked paprika, using brown or...