Here is an easy and impressive method of using a Primo to grill oysters on the half shell that utilizes tasty ingredients like crispy pancetta (or bacon), shallots, and a garlic lemon butter white wine sauce.
Start by preparing the Primo to a temp of 350 to 400 degrees using both d plates- you will be using the Primo like an oven.  Alternatively, if cooking alongside a turkey on Thanksgiving, 275 works!
Crisp 4 slices of pancetta or bacon (cubed or sliced) and 3 shallots (sliced or diced, depends on how you want the presentation) in a pan and reserve.
Prepare the sauce:
In a saucepan, add 4 or 5 cloves of minced garlic and saute with a small amount of butter over medium high heat for a minute or two and then deglaze the pan with a 1/4 cup of white wine.  Once the wine boils, cut the heat to low and whisk in a stick of unsalted butter one tablespoon at a time.  Once all the butter is incorporated you can turn off the heat and whisk in the juice of 2 lemons and a healthy bunch of chopped chives.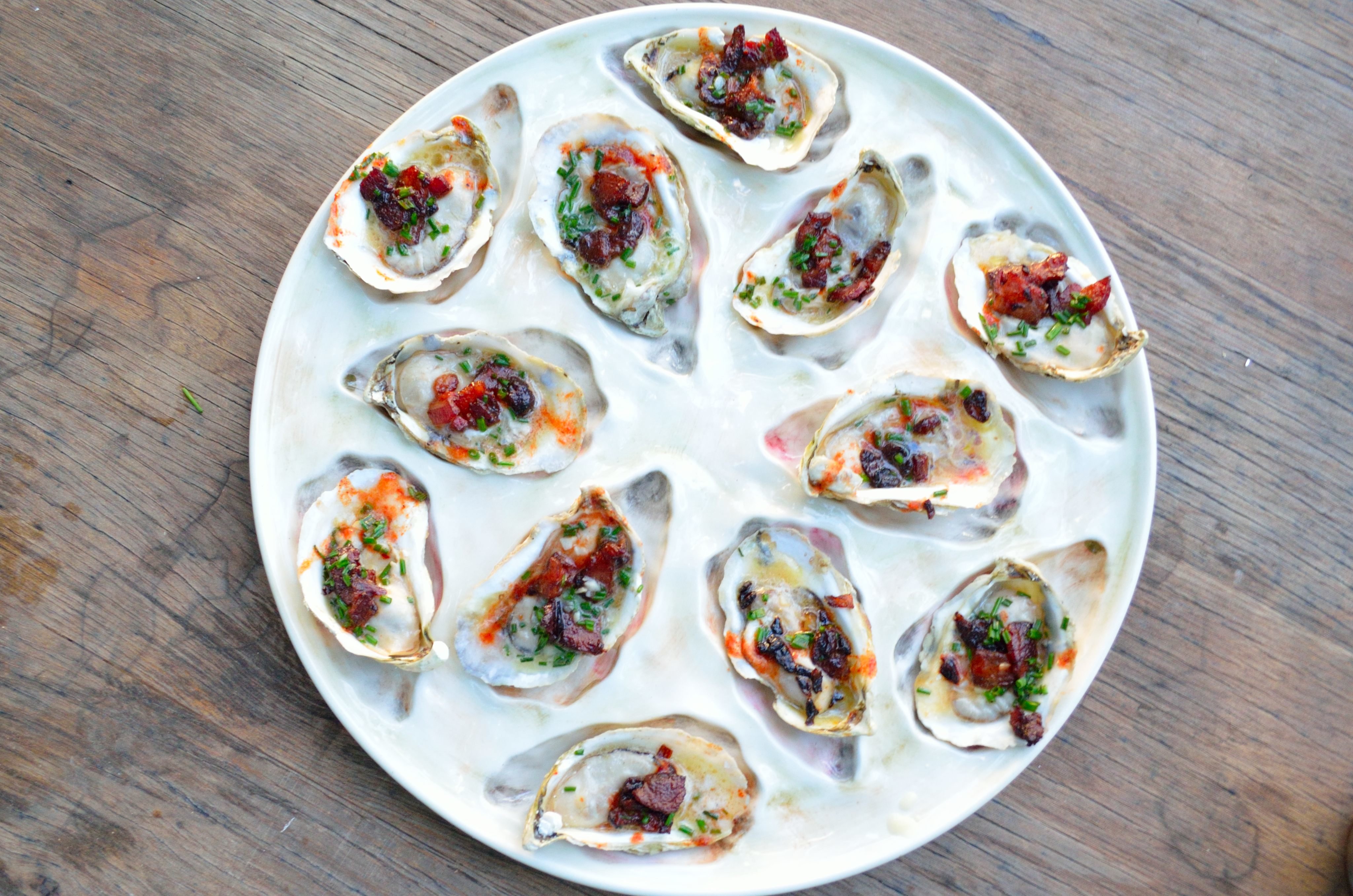 If you want to take it to the next level with your Primo try the oysters with some homemade bacon instead of the store bought bacon or pancetta.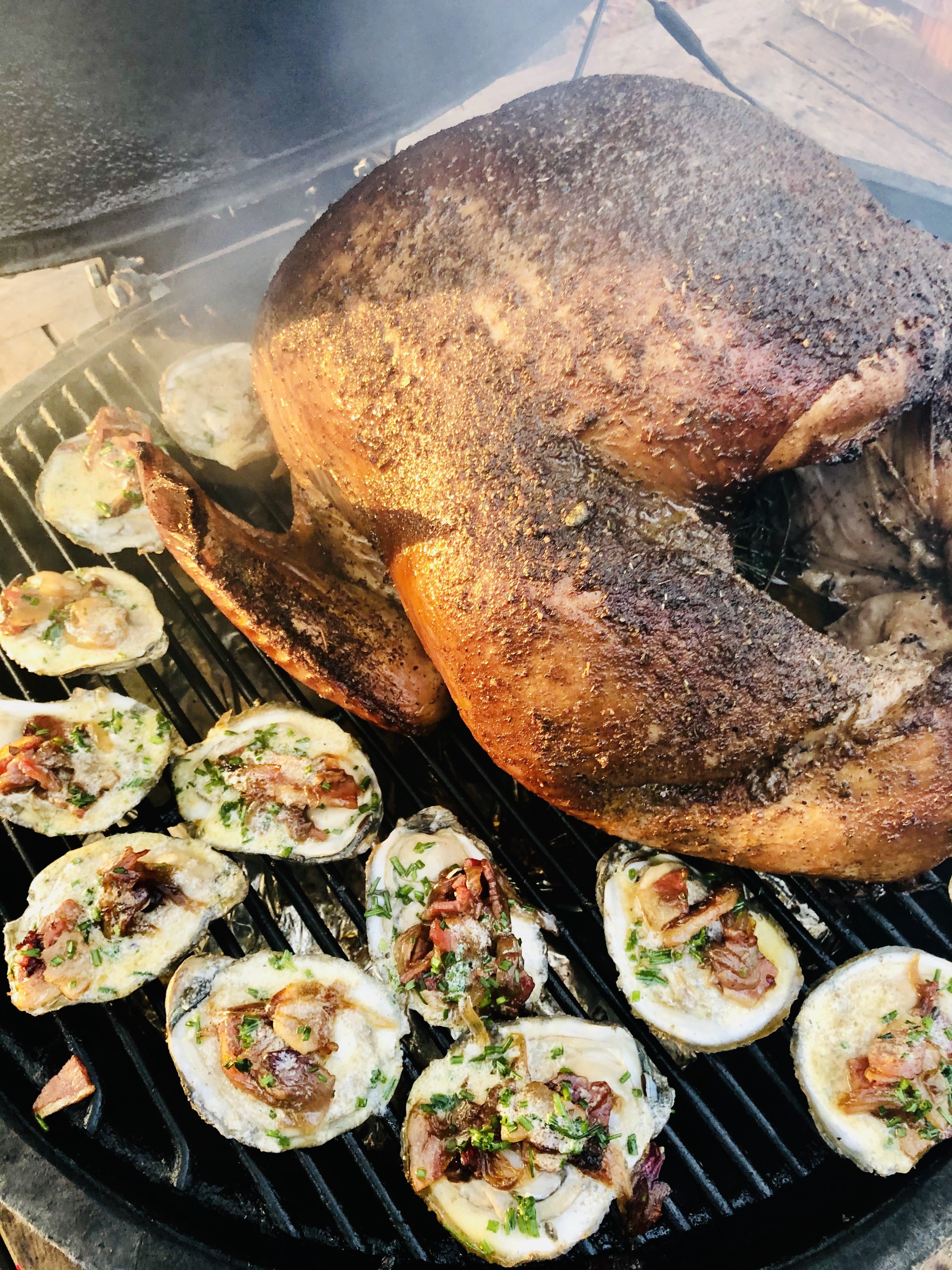 A Thanksgiving Tradition is to throw on a dozen at a time while the Turkey smokes away.  Great way to snack before the main event!